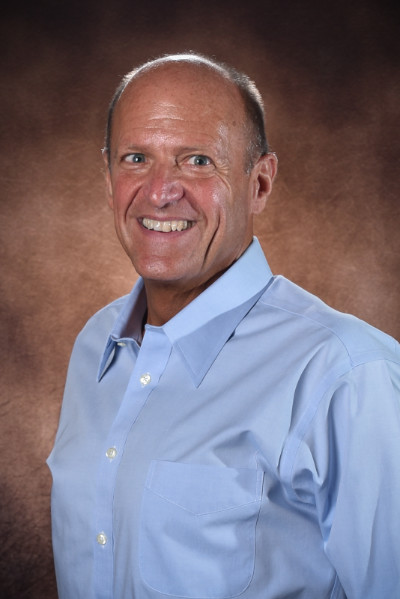 Randy Gasser, HSE, CPA, NHA
President & Chief Executive Officer
Randy has 30+ years of experience in long-term care and senior residential living. He was the first credentialed Health Care Executive in Michigan. He is a licensed Nursing Home Administrator in Michigan and also a CPA in Michigan and Ohio.  Randy oversaw the initial assisted living facility construction in the 1980's, the addition of Michigan's only 7 day a week senior adult day and the construction of one of Michigan's very first secured memory support centers in the 1990's, the addition of total long term care and rehabilitation in the 2000's, the construction of a second campus in Bay City in the 2010's and more recently, a total facility repositioning and state-of-the-art addition, including luxury 24 hour care suites and Patio Café. He enjoys starting the day leading daily devotions for residents, staff and other guests.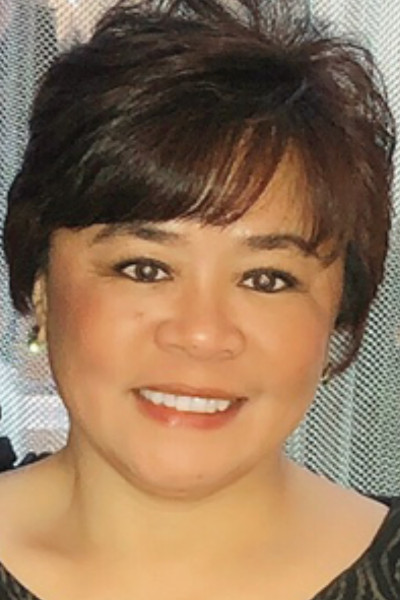 Vice President & Chief Operating Officer
Janet is an executive registered nurse with more than 30 years of healthcare experience. For the past 20 years, Janet has had ever increasing high level management responsibilities. Janet is recognized statewide for her keen ability to understand, interpret and apply complex and ever changing regulatory requirements, well beyond just clinical. She continues to be in high demand as an expert consultant. She excels in the areas of policy and procedure development and the related compliance documentation. Her teaching, mentoring, modeling, managing and leadership skills are excellent. Her bedside manner and compassion for residents and their family is most appreciated. At Woodhaven Janet oversees all Clinical Care and Quality, Life Enrichment, Admissions/Marketing, Woodpointe and Woodhaven at Bay City.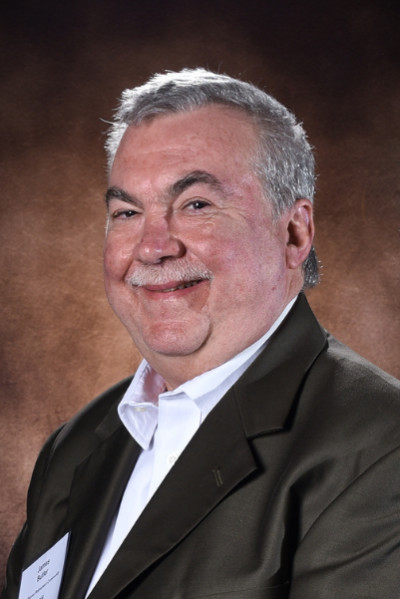 Director of Assisted Living and NHA Consultant
Jim has more than 40 years' of experience in healthcare. He has been a licensed Nursing Home Administrator for over 30 years. As the Regional Director of a Healthcare REIT with a portfolio of over 700 properties, mostly skilled nursing, assisted living and independent living facilities, he had oversight of 150 facilities. His experience includes construction of a new three level luxury older adult apartment complex which received multiple awards. Jim has had multiple consecutive deficiency-free skilled nursing state licensure inspection surveys. He has operational oversight of Woodhaven's four separate care and service neighborhoods. Jim's facilities have enjoyed excellent occupancies and reputations. Jim also taught healthcare administration classes as an Adjunct Professor for Madonna University for over 15 years.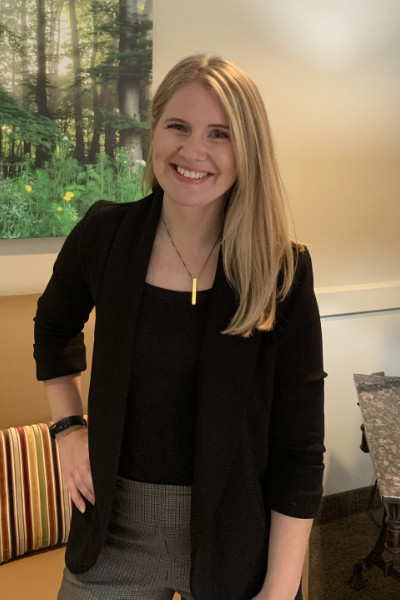 Director of Admissions & Marketing
Angela is most often the first person with whom interested family members meet, when curious about Woodhaven. This often results in multiple subsequent communications with various interested family members. Angela coordinates these logistics and is able to achieve family unity and collaboration with ease. Angela is an expert at providing solutions for the often increasing needs of local seniors. She views each situation as unique. Her approach is to tailor the Woodhaven offering and the room location, view and staffing, flowing from her assessment of the potential client. Woodhaven's broad array of services/neighborhoods provides something for everyone. Angela believes no one should have to be isolated or lonely.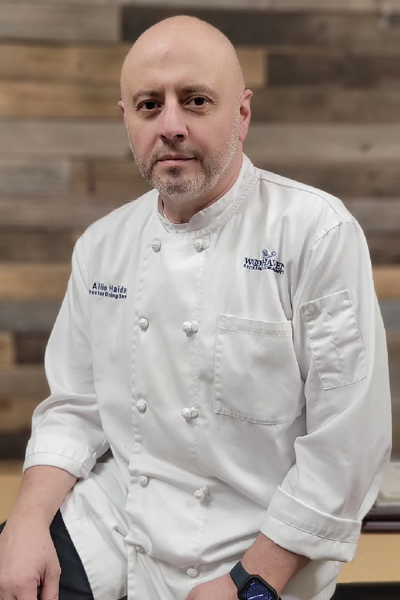 Allie has over 35 years of ever increasing experience in a variety of settings from hospitals to high end restaurants to retirement living. Allie began his career in healthcare in 2008 in the hospital setting. In 2012 he graduated from the Art Institute's Culinary Arts program and began his professional career in senior living. Allie loves catering to individual resident likes and healthcare needs. His menus are diverse and continuously being upgraded. In addition to American food, Allie enjoys showcasing his expertise with Mediterranean, Latin and various other ethnic cuisines. His family includes his wife and two school aged children. In his leisure time, Allie enjoys camping, hiking and mountain biking.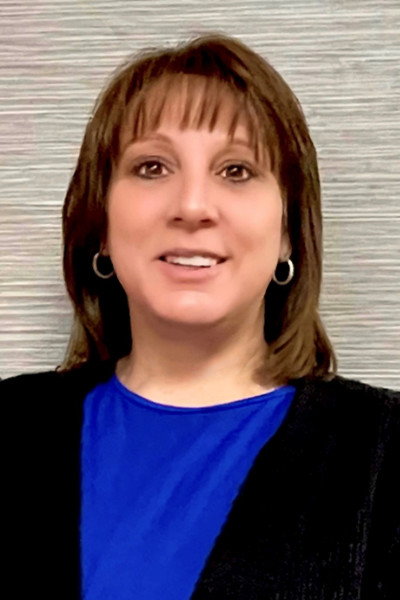 Director of Life Enrichment
Julie is a graduate of the University of Michigan in Dearborn in Early Childhood Education. She is a National Certified Activities Director and is a Nationally Certified Dementia Practitioner with 25 + years of experience in senior living and long-term care. At Woodhaven, Julie is not only the Director of Life Enrichment, she is also the Director of Woodhaven's Adult Day program, which is Michigan's only 7 day a week program. Julie plans and is responsible for all events including outings, guest performers, themed parties and recreational, social and educational activities at Woodhaven and at Woodpointe. Her passions are working with the senior population and skiing with her family.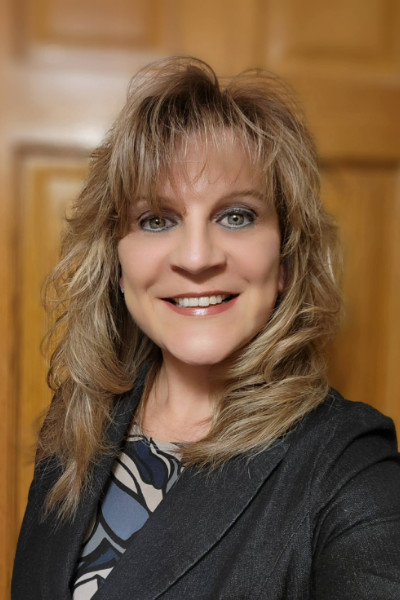 Donna has over 20 years' experience in the field of accounting. 18 years of which have been in the accounting department at Woodhaven, dedicated to long term healthcare finances. She worked at Woodhaven from 1992 to 1994, left Woodhaven for 11 years to start a family, obtained an associate's degree in Health Information Technology, and then returned to Woodhaven's accounting department in 2005 as the accounting assistant. In 2010, she advanced to the Director of Accounting position, and her experience includes Medicare, Medicaid, managed care and private pay billing. She oversees all transactions up to and including financial statement preparation each month. She works closely with the external auditors with annual financial statement preparation and tax return filings.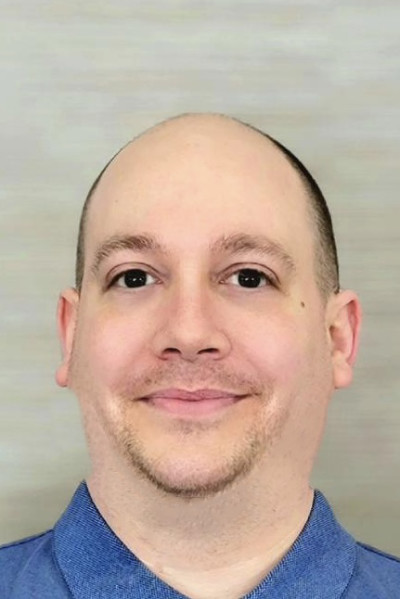 Director of Technology and Physical Plant
Sam has over 10 years of diverse experience in the healthcare field. After graduating with high distinction from the University of Michigan in Dearborn, he went on to pursue a master degree in public administration through the Horace H. Rackham School of Graduate Studies at the University of Michigan and a doctorate from A.T. Still University in Kirksville, Missouri.  He is also a licensed Nursing Home Administrator in Michigan.  As a member of several professional healthcare associations, Sam seeks to mentor young professionals entering the healthcare field. While he wears many hats at Woodhaven, Sam's primary responsibility is overseeing the physical plant and information technology for Woodhaven and takes pride in serving Woodhaven's residents through Christ.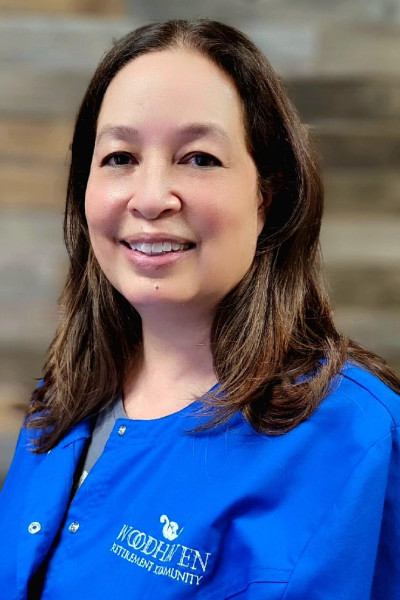 Director of Clinical Services
Lisa is a Registered Nurse who has been working with seniors for more than 30 years, ten of which have been at Woodhaven. Her experience includes staff education, marketing, admissions and the role of hospital liaison in both skilled and assisted living settings. She enjoys cultivating new relationships with other professionals who provide services to seniors to increase her knowledge base and deepen her resources of care providers. She has always been a people person and still prefers a good old fashioned face-to-face conversation to email any day. Lisa knew early on in her nursing career that her interest was in senior health and housing. Her most recent responsibilities are offering her more time with residents and families which she is really enjoying. Lisa is a graduate of MSU's nursing program.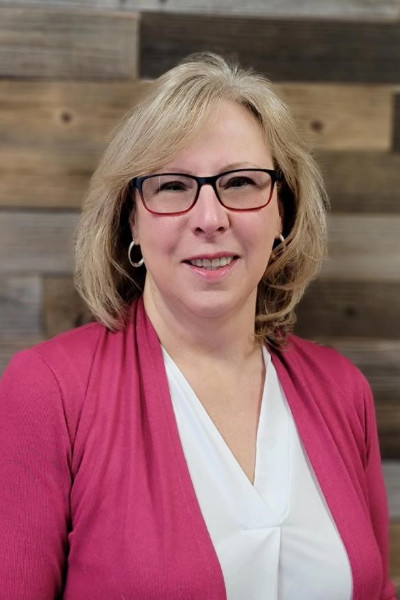 Director of Payables and Payroll
Karen came to Woodhaven with broad accounting experience. She is a graduate of Central Michigan University. She has ten plus years' experience as a systems analyst. She also worked for a Certified Public Accounting firm doing tax preparation. Currently she is responsible for payables and payroll for Woodhaven in Livonia, Woodhaven at Bay City and Woodpointe. These responsibilities include, but are not limited to payroll generation, related payroll filings, employee benefits and miscellaneous office management. She continues to oversee and support all Human Resource responsibilities too. She is always willing and available to help other directors and managers and is great support to the guest/vendor/staff screening effort.
Director of Human Resources
Karin was born and raised in Kupferzell, Germany, about 30 minutes from Stuttgart. She has a two year degree in Business Studies from Kaufmannische Berufsschule in Kunzelsau, Germany. Karin moved to the U.S. in 1999, after meeting her husband (from Redford) on a vacation in Spain! Their three children are currently studying at the U. S. Merchant Marine Academy at Kingspoint, New York. Karin has previous experience in Customer Service and at St. Michael's school. At Woodhaven, Karin has full responsibility for the Human Resource function, which is clearly one the most important and critical areas. Her role includes ongoing recruitment, interviewing, background checking, processing, onboarding, orientation and ongoing retention efforts.