Woodhaven's long-term care includes services and supplies as ordered by the medical care provider to promote the long-term health and fitness of residents who enjoy support as needed.
Professional medical services are administered by licensed nurses 24 hours a day. Highly-trained nursing assistants provide 24-hour care with activities of daily living. Additional oversight for all nursing services is provided 24/7 by an administrative nurse.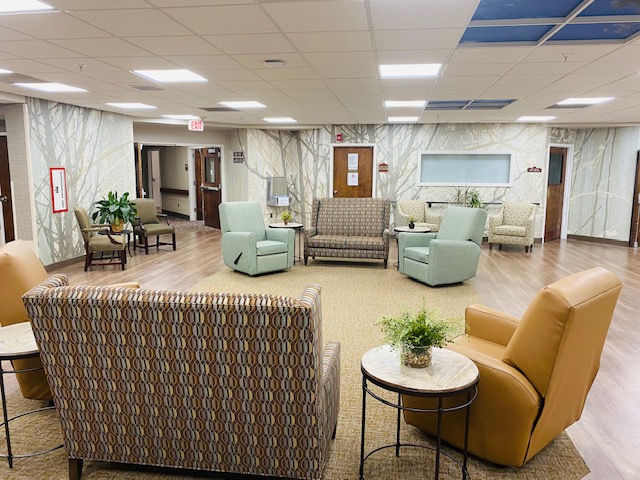 Care and treatments are available as ordered and supervised by Woodhaven's medical director and physician extenders. Additional professional medical services are provided by the nurse practitioner who visits three to five times each week. Residents have the opportunity to continue care from their primary care physician, should they so choose. 
The nurse practitioner also serves as a liaison between staff, the physician and interested family members to facilitate prompt communication and coordination of health care services.
| | |
| --- | --- |
| Apartment Type | Price |
| Companion Room  | from $160 per day or $4,800 per month |
| Private Room (½ bath) | from $190 per day or $5,700 per month |
| Private Room (full bath) | from $200 per day or $6,000 per month |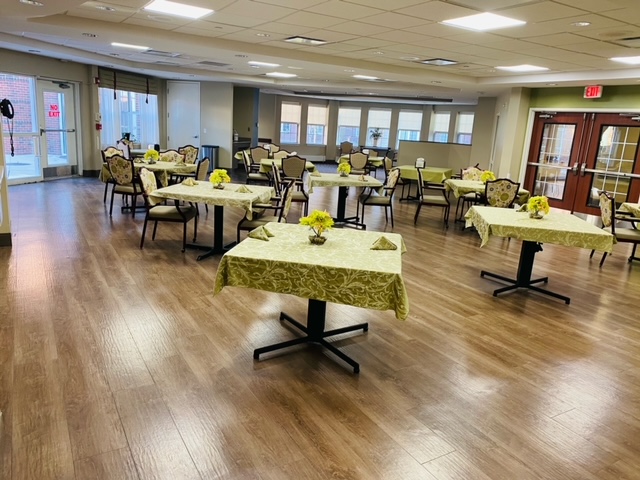 The long-term care area includes:
Cozy family room
Town center
Bistro restaurant
Restaurant-style group dining
Large fitness / exercise area
Woodhaven's restaurant also doubles as a theatre and auditorium.
Long-term care services include:
Bolus tube feedings
Wound care
Transfers with lifts
Continuous oxygen
Assistance with dining
Flexible Living Space Options
Living spaces include spacious private rooms, or deluxe one bedroom apartments with the choice of full or half baths. All rooms come with:
Lamp
Nightstand
Chest of drawers
Lounge chair
Bed, complete with bedding
Hospital beds are comfortable with a residential-looking design and state-of-the-art features. They make residents feel right at home.
Any furnishings can be removed and stored to encourage each to bring as many personal items as their accommodations might permit inspiring a more immediate feeling of home.
Dining is provided throughout the day by Woodhaven's chefs, where selective menus offer choice and diversity.
Woodhaven also provides daily life-enriching activities that include:
Educational classes
Guest entertainment
Games
Outings
Exercise / fitness
Crafts
Please ask to see what engaging activities and menu items are available this month.