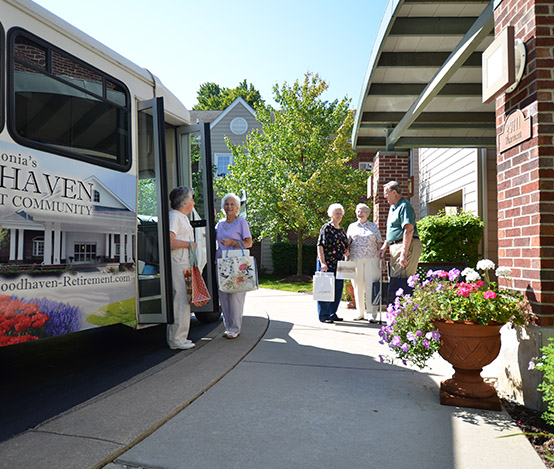 Woodhaven graciously invites anyone to come for a complimentary breakfast, lunch, or dinner.  We are flexible.
Please bring anyone who would enjoy life at Woodhaven. 
It would be helpful to make a reservation 24-hours prior to dining.
The Woodhaven Office is open from:
7:30 a.m. until 6:30 p.m. Monday through Friday
9:00 a.m. until 5:00 p.m. on Saturday
The Executive Director is available 24/7/365 at (734) 730-2360
For anyone who is unable to visit during office hours, Woodhaven is happy to schedule an appointment for a mutually agreed-upon time.
Our Director of Admissions and Marketing is Angela Feldbauer. Angela is an expert at helping navigate to the most appropriate setting and menu of services to make living at Woodhaven optimal for anyone.
Feel free to call Angela at (734) 261-9000 or email her at [email protected]. Angela has two very capable assistants who are equally well-trained and also available at (734) 261-9000
Woodhaven is excited to share the possibilities, the potential, and the promise of retirement living. Woodhaven's goal is to become a favorite stop when traveling home from work, the fitness center, after dining out, or before getting groceries.