Independent Living Center
Welcome to a worry-free retirement!
All independent living apartments are designed for convenient living. Floorplans are:
Spacious and comfortable
Easily accessible for residents
Designed with large full kitchens
Built with generous storage space
Inclusive of private laundry equipment
Woodpointe takes care of all maintenance both inside and outside the apartments and provides a range of community features and shared spaces that will make life more enjoyable. Woodpointe offers:
Three hot meals daily, from a selective menu
Complimentary continental group breakfasts
Apartment cleaning
Medication reminders
Daily life-enriching activities
Bathing / showering assistance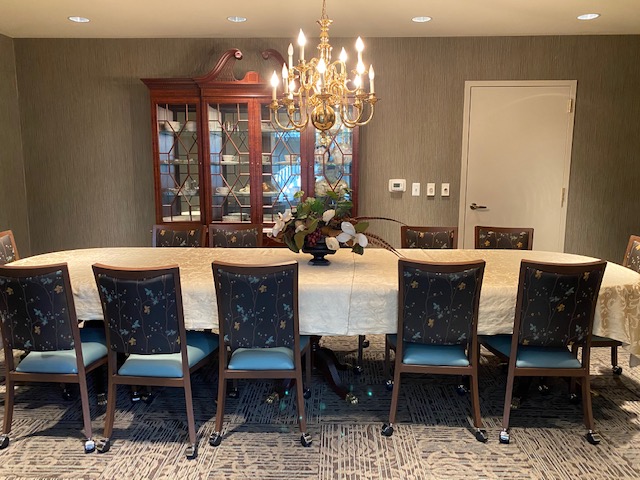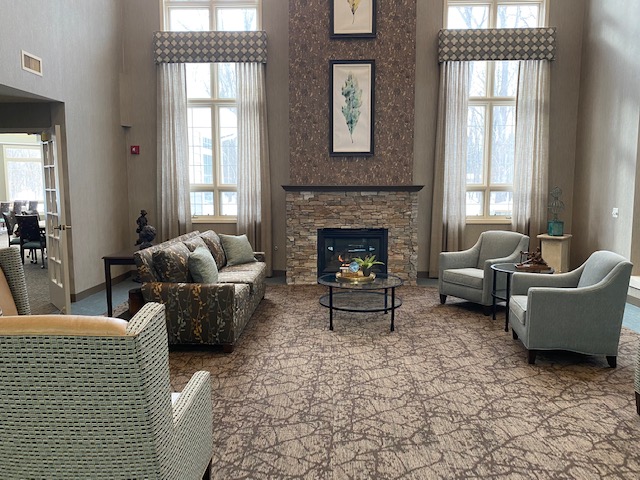 A driver and vehicle are also provided every weekday to take residents to:
Grocery stores
Banks
Pharmacies
Department stores
Restaurants
This service is "door to door" with assistance available for transporting heavy purchases, multiple bags, and shopping carts into apartments.
Resident-centered activities include:
Outings to Frankenmuth, Fox Theatre and Greenfield Village
"Coffee, Tea and News" daily discussion
Movie afternoons
Themed parties
Pot lucks
Some Woodpointe apartment dwellers volunteer in the adjacent care facility. Free passes can be obtained at the Woodhaven office for the nearby city operated fitness center which includes:
Gyms
Large indoor track
Multiple swimming pools
Exercise equipment
Family members of Woodpointe residents are also able to use the free passes.
Peace of mind is provided by providing a 24/7 emergency response button that works throughout the building and the surrounding grounds.
Assisted living services are also available a la carte. Care can be purchased in very economical 15 minutes blocks. Housekeeping is similarly offered and tailored to the desired frequency and can even include doing personal laundry.
Residents meet every other month to self-govern. Parties, activities, outings, restaurant trips and other topics of discussion are facilitated by staff. Treats are always served. Come see how senior living can be most enjoyable!