Come and experience the Woodhaven difference!
Woodhaven is one of the first Livonia retirement communities to embrace the "small house" concept of residential retirement living. Woodhaven offers four special boutique neighborhoods, each with approximately 30 residents, creating an environment that feels like a family home.
The intimacy of the living arrangements means that staff, residents, and guests all get to know each other and become friends. Each of these neighborhood communities has their own:
Cozy family room
Dining room with warming kitchen and serving counter
Individualized activities and events
With five levels of care, residents rarely have to worry about what could happen if their condition should change as they go through the seasons of life. Similarly, residents do occasionally improve and seem to beat the aging odds. They are easily able to move into a less restrictive neighborhood without ever changing their mailing address!
Choose from one of the sections below to learn more about the pricing and features of Woodhaven's:
Woodhaven's assisted living center boasts state-of-the-art features and amenities. Each apartment has its own kitchenette with kitchen sink, cupboards, microwave, refrigerator and freezer. One bedroom apartments have 3 closets each! All studio and efficiency apartments have built-in writing desks. Bathrooms are huge and totally barrier free. The dining room is intimate and elegant with residents enjoying selective menus for each meal.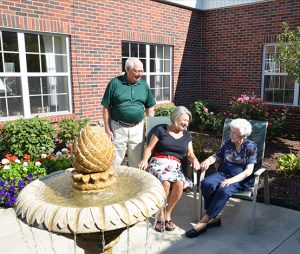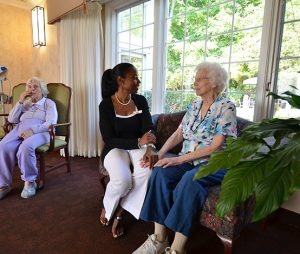 Woodhaven is one of the first retirement communities in the entire Detroit metropolitan area to develop a specialty center to address the unique needs of seniors who have been diagnosed with Alzheimer's disease or other memory issues.
The Luxury Living Center features studio, one-bedroom, and presidential suite apartments, with or without full furnishing! The broad array of services includes the perfect setting for meaningful friendships to naturally occur. Generous spaces allow for family entertaining or business relationships. Residents enjoy dining with friends in the formal restaurant or serve themselves at the bistro.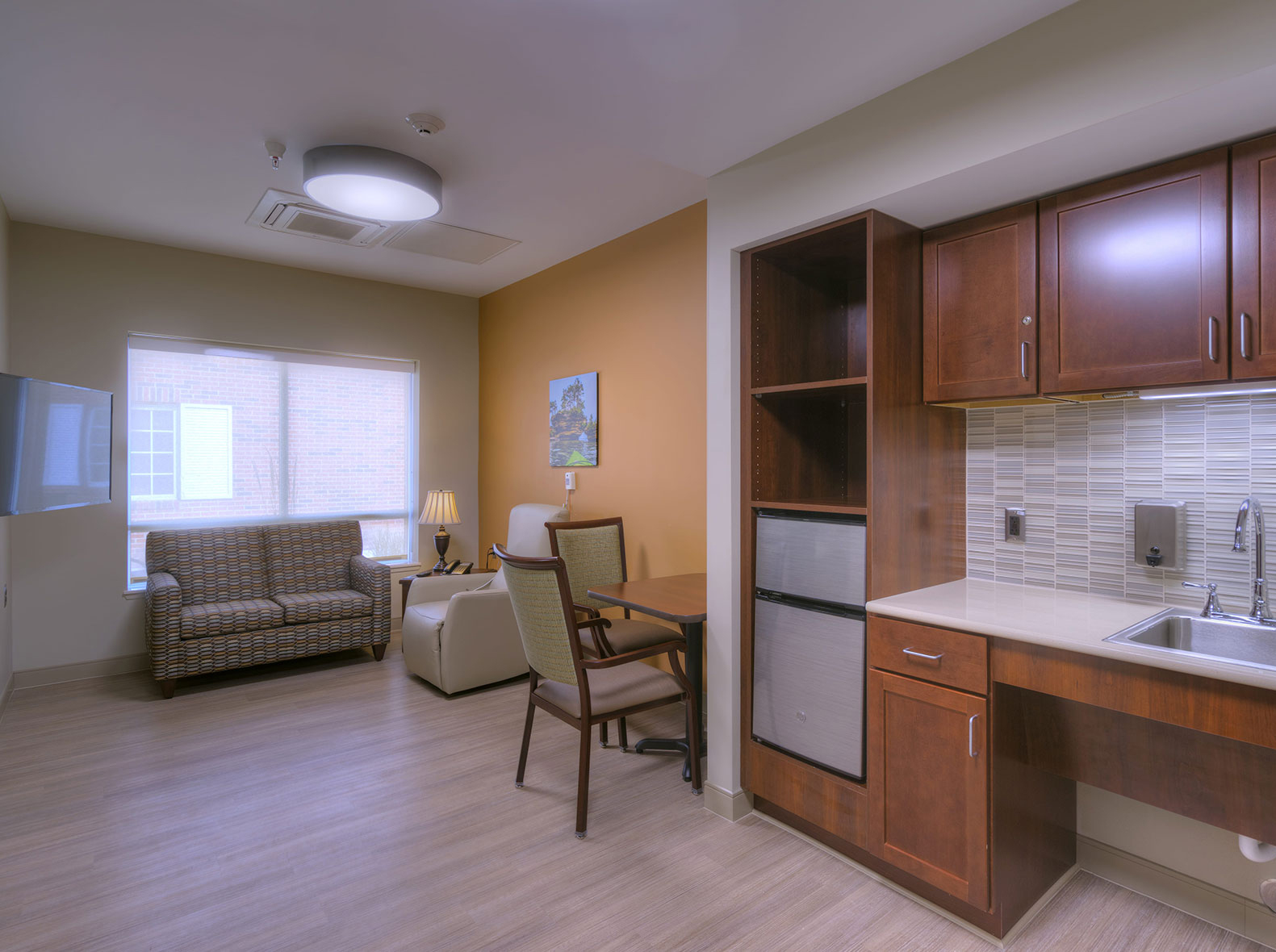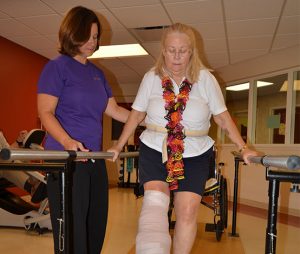 The most unique feature of Woodhaven's long-term care center is its ability to professionally care for those who might need dining assistance, use of mechanical lifts, bolus tube feedings, two-person transfers, and the healing of wounds.
The Woodhaven long-term care center focuses on maintaining and enhancing resident health throughout the golden years. Daily 24/7 tender loving care focuses on supporting, strengthening, and restoring the highest-quality of life.
INDEPENDENT LIVING CENTER
Woodpointe Independent Living is tucked away in a gorgeous wooded area in Livonia.  These apartments provide privacy from the noise and fast pace of the city. The property also boasts extensive paved walking paths for daily exercise.
Residents may select from an à la carte array of services including but not limited to up to three meals per day, housekeeping, assistance with medications, assistance with bathing/showering, and personalized care in economical 15-minute increments.
Woodpointe residents enjoy access to shopping, services, and a variety of life-enriching activities and live entertainment.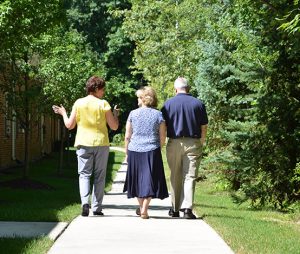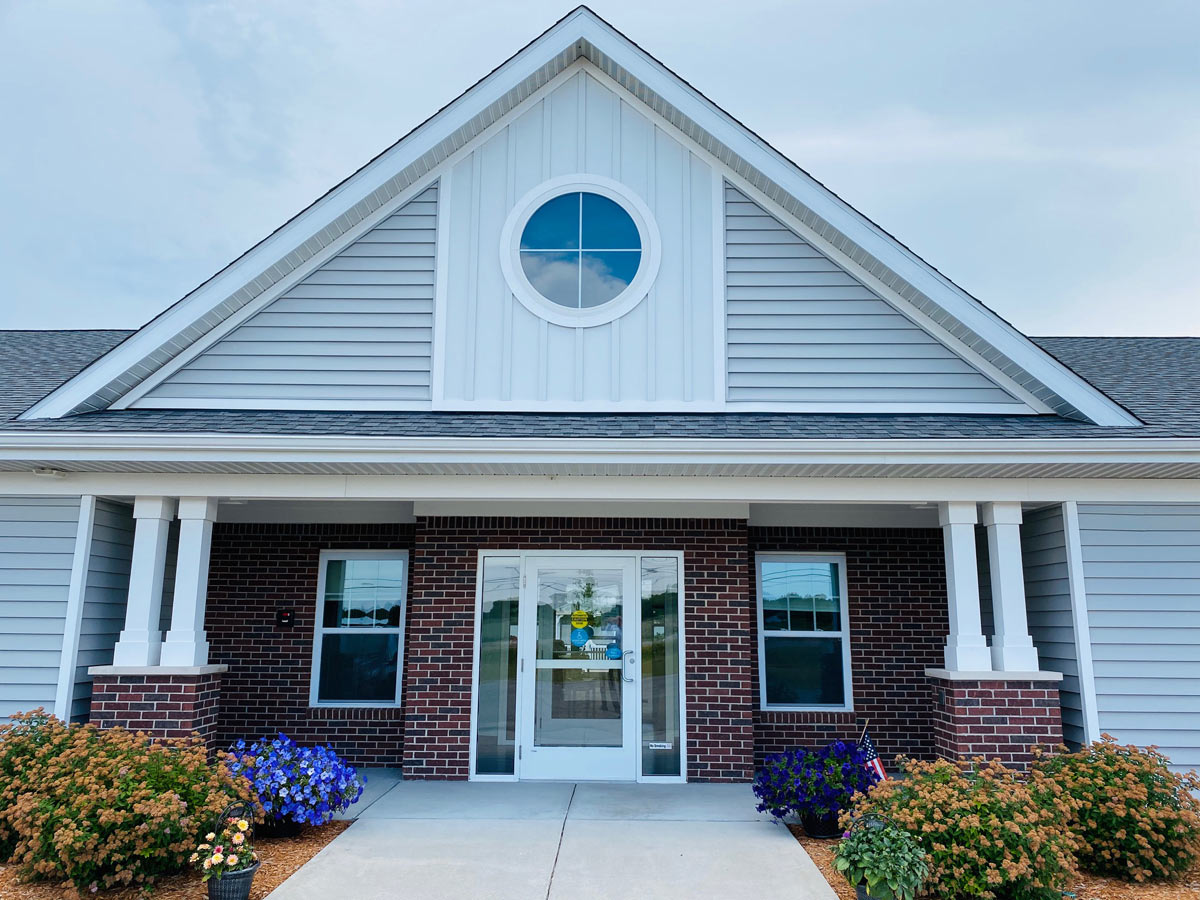 BAY CITY ASSISTED LIVING & INDEPENDENT LIVING
Woodhaven operates a satellite retirement home in Bay City, Michigan on five manicured acres in a country setting. This home provides two levels of living, offering a 24-hour onsite emergency response.
Licensed Assisted Living is provided in spacious one-bedroom apartments. Services include assistance with activities of daily living, three home-cooked meals daily, laundering of all linens and personal laundry, administration of all medications, assistance with bathing/showering, and daily life-enriching activities.
Independent Living Apartments include two bedrooms, two full bathrooms, in-suite laundry, full kitchens, private outdoor patios, and attached garages.